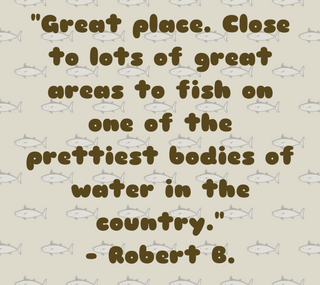 Boats, Personal Watercraft and More Available to Enhance Your Visit
Boat rental at Sunset Marina satisfies any of your lake vacation plans. With our rental options you can ski, fish or jet ski. There are also a number of other kinds of rentals to help you enjoy your time on the water. Check out the list below!
You'll want to call ahead to reserve a boat, since they're usually booked far in advance. Remember, you must be 21 years old to rent a boat at Sunset Marina.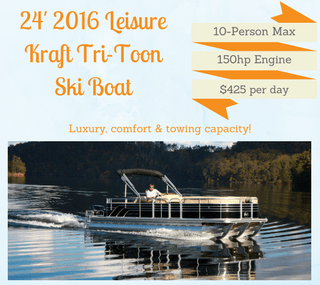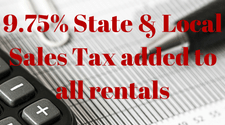 PAYMENT: All watercraft rentals require balance payment in advance. Rental fees does not include fuel, life jackets or ski equipment. No rainchecks or refunds on boat rentals.
TAXES: Tennessee State and Local Sales Tax (9.75%) is added to all rentals.
TERMS: All prices are based on payment by cash. Credit card payments will incur a 3% service charge. Upon arrival, a signed credit card imprint will be held on file in case of damages.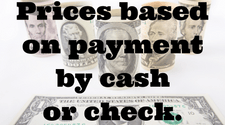 GASOLINE: Rental fees do not include gas or oil. Portable gasoline and flammable liquid containers are NOT allowed aboard houseboats. Average engine fuel consumption: 2-4 gallons per hour. The average cruise speed is 7-10 miles per hour. Average generator fuel consumption is one gallon per hour.
AGE REQUIREMENT: No watercraft will be rented to anyone under age 21. ID required.
CANCELLATION POLICY: This is a very seasonal business, with little walk-in traffic, which necessitates a firm cancellation policy; Refunds can be given in the event of cancellation with reasonable notice.
More than 60-day notice: 75% of your deposit will be refunded

45- to 60-day notice: 50% of your deposit will be refunded

30- to 45-day notice: 25% of your deposit will be refunded
Less than 30-day notice will result in a forfeit of deposit and balance payment. If Renter cancels less than 15 days prior to arrival date, renter will be obligated to pay ALL RENTAL payments specified, and all monies received will be retained.